While a pool is a great addition to any home in the UK, even in our beautiful climate there are days, weeks, and sometimes months when the weather just isn't right for a relaxing dip. During these periods the pool maintenance can seem like a chore with little reward for the effort and money you put in.
Installing custom-designed pool enclosures is a great way to reduce your pool maintenance efforts and costs. It will also close out the weather elements and open up the pool to you all year round – come rain, hail, or shine.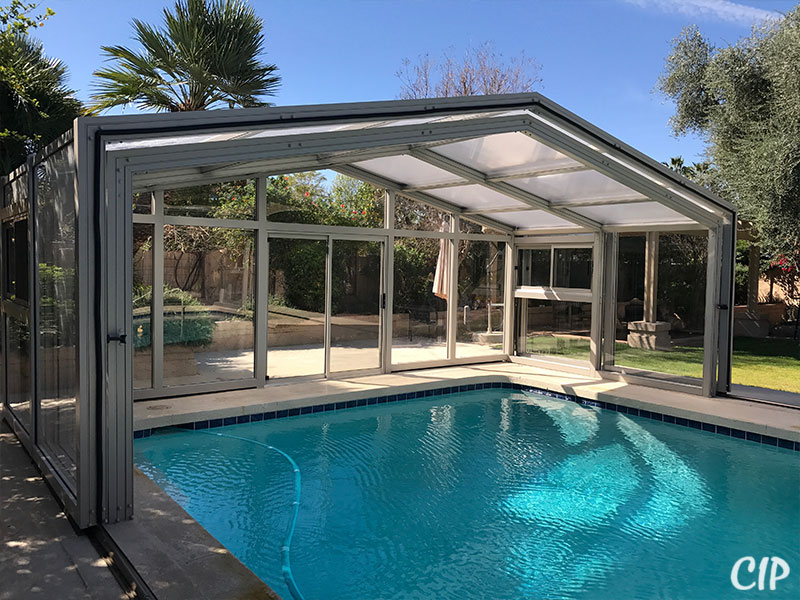 We could go on forever about the benefits of having a pool enclosure installed around your backyard swimming pool, but we've tried to just focus on the main points.
ENJOY YOUR POOL REGARDLESS OF SEASON OR WEATHER
A pool enclosure keeps the elements out of your pool area while still letting the sunshine in, making even winter days a great time for a dip.
REDUCE POOL MAINTENANCE
A pool enclosure seals out all the leaves, dirt, and debris that messes up your pool and clogs the filters, reducing your cleaning time significantly. With your pool enclosed you'll also save on heating costs for heated pools and reduce evaporation and the expensive chemical loss that goes with it. In short, a Pool Enclosure will save you time and money.
UV PROTECTION
Polycarbonate offers better insulation than glass and even includes UV protection that screens up to 99% of harmful ultraviolet rays. Enjoy bathing in the warmth of the UK's sun while you're protected from harmful UV rays.